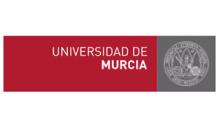 Avda. Teniente Flomesta S/N
Edificio Convalecencia 30003
Murcia, Spain
The University of Murcia is a one-hundred-year-old institution whose origins date back to the XIIIth century. Located in the southeast of Spain, it is the most important teaching and research organization of the region with more than 33,000 students and a teaching staff of 2,517 professors spread over 5 campuses and 4 Research Institutes. The University of Murcia has a large and rich tradition in multi-cultural and multi-lingual academic cooperation and mobility: UMU has signed agreements with over 900 universities around the world and there is an annual mobility of around 2,000 people in both directions. Besides, Research is one of the pillars of our University with an extensive experience in managing competitive projects at national and international level. Outstanding areas of excellence are, among others, Mathematics, IT, Optics and Nanophysics, Water and Environment, Food, Health and Ageing. Because of its geo-strategic location, UMU has turned to be an essential social engine and a centre of educational, scientific, productive and cultural excellence by and for the Mediterranean area.
La Universidad de Murcia es una institución centenaria cuyos orígenes se remontan al siglo XIII. Ubicada en el sudeste español, es la institución de Educación Superior e Investigación más importante de la Región, con más de 33,000 estudiantes y 2,500 docentes distribuidos en 5 campus y 4 Institutos de Investigación. La Universidad de Murcia cuenta con una larga y rica tradición de movilidad y cooperación académica multilingüe y multicultural: la Universidad de Murcia ha firmado acuerdos con unas 900 universidades en todo el mundo y gestiona una movilidad anual cercana a las 2000 personas en las dos direcciones (entrantes y salientes). Además, la investigación es uno de los pilares fundamentales de la Universidad, con una extensa experiencia en la gestión y coordinación de proyectos competitivos a nivel nacional e internacional. Áreas destacadas de excelencia son, entre otras, Matemáticas, Informática, Óptica y Nanofísica, Agua y Medio ambiente, Nutrición, Salud y Envejecimiento. Por su ubicación geo-estratégica, la UMU se ha convertido en un motor social esencial y en un centro educativo, científico, productivo y cultural de excelencia por y para el área del Mediterráneo.
Definition of « Crisis » in Spanish:
Diccionario de la Real Academia de la Lengua Española (
www.rae.es
): 
Crisis 
Del lat. crisis, y este del gr. κρίσις krísis.
1. f. Cambio profundo y de consecuencias importantes en un proceso o una situación, o en la manera en que estos son apreciados. Crisis de la estética renacentista.
2. f. Intensificación brusca de los síntomas de una enfermedad. Crisis asmática, alérgica, epiléptica, de tos.
3. f. Situación mala o difícil. Un equipo en crisis.
4. f. Situación política en que uno o más miembros del Gobierno han dimitido o han sido destituidos. Crisis ministerial.
5. f. Econ. Reducción en la tasa de crecimiento de la producción de una economía, o fase más baja de la actividad de un ciclo económico.
6. f. Med. Cambio brusco en el curso de una enfermedad, ya sea para mejorarse, ya para agravarse el paciente.
7. f. desus. Examen y juicio que se hace de algo después de haberlo examinado cuidadosamente.