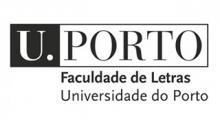 Via Panoramica, s/n
4150-564 Porto
Portugal
The Faculty of Arts and Humanities, University of Porto (FLUP), with a student population of approximately 4.000 students, offers a broad range of undergraduate and graduate programmes in the Humanities and Social Sciences, as well as continuous education and open courses. Over the years, FLUP has participated in a significant number of national and international research ventures, including projects funded by the Portuguese Foundation for Science and Technology and by the European Union under the Erasmus/Erasmus+, Erasmus Mundus, Tempus, Lifelong Learning programmes, etc. It is also actively involved in student and staff mobility, with over 400 incoming students every year, under the Erasmus and Erasmus Mundus programmes and cooperation agreements with non-EU countries.
A Faculdade de Letras da Universidade do Porto (FLUP) tem uma população estudantil de cerca de 4.000 estudantes, distribuídos por uma ampla gama de formações de graduação e pós-graduação nas áreas das Humanidades e das Ciências Sociais. Ao longo dos anos a FLUP tem tido um número elevado de participações em iniciativas de investigação nacionais e internacionais, incluindo projetos financiados pela Fundação para a Ciência e a Tecnologia e também pela União Europeia, no quadro dos programas  Erasmus/Erasmus+, Erasmus Mundus, Tempus, PALV (Programa de Aprendizagem ao Longo da Vida), etc. A FLUP tem também um forte compromisso com a mobilidade docente e discente, recebendo anualmente mais de 400 estudantes no quadro dos programas  Erasmus e Erasmus Mundus, bem como de acordos de cooperação com países externos à União Europeia.
Definition of « Crisis » in Portuguese:
Crise, s.f. alteração que sobrevém no curso de uma doença; momento perigoso e decisivo; falta de trabalho; ataque; acesso; situação difícil do Governo, que o obriga a recompor-se ou a demitir-se; ...
(Dicionário da Língua Portuguesa, 7ª edição (Porto: Porto Editora, 1994)